Last night kicked off the start of our favourite time of the year; the quest to hoist Lord Stanley's Cup. While hockey is definitely the least popular of the big four sports in the U.S., everyone can agree that playoff hockey is among the best, most action packed, intense, thrilling sports to watch. A lot of people don't watch a single game of the regular season, but when playoffs come a switch goes off in their brain and they are all about playoff hockey. Last night kicked it off with three games, two out west and one in the east. Both west teams winning their first playoff game in team history.
Pittsburgh 7 – Philadelphia 0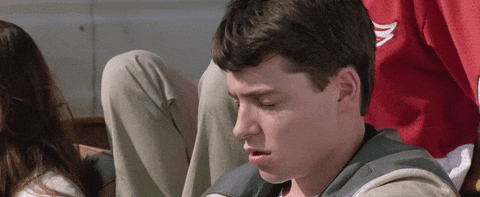 God damn the fucking Penguins. They've won the past two and now they open up this year's postseason with THIS? The game wasn't close, but it wasn't as bad as it looks. EVERY bounce went the Penguins way in this one, the Flyers caught no breaks. But 7-0 is baaaad. The Flyers' Elliot let in 5 on 19 shots, for a .737 save percentage. Crosby, the best player in the world*, had a hat trick, including this disgusting baseball-style goal.
Out. Of. Bounds.
The Flyers have a prolific offense and I am sure Elliot will return strong between the pipes. Someone needs to takes these guys down. Their 8 series playoff winning streak needs to end.
Winnipeg 3 – Minnesota 2
Mark Scheifele scored his first career playoff goal, bringing the Jets to a 1-0 lead going into the third. The first two periods were dominated by strong goalie play, especially covering the asses of a few big mistakes by teammates. Then, the 3rd period opened up the floodgates. The Wild tied it up, then took a 2-1 lead on this beautiful goal:
Gorgeous feed.
But, the Jets stormed back on a Laine snipe, followed by this Morrow clapper to give them the game winner:
Vegas 1 – LA 0
So Mak already broke down their opening ceremony. It was DOPE.
If you couldn't tell from the score, the goalies dominated in this one. Fleury dropped a goose egg on 30 shots and Quick only let one past on 28 shots for a .964 save percentage. We got Shea Theodore's gino 3.5 minutes into the first period, then watched as Vegas held on for the next 56 minutes. The goal? Here it is:
Tonight:
(All game 1 of series)
New Jersey at Tampa – 7pm (good luck finding where to watch this one)
Toronto at Boston – 7pm, NESN/NBCS
Columbus at Washington – 7:30pm, USA(tv channel)
Colorado at Nashville – 9:30pm, NBCS
San Jose at Anaheim – 10:30pm, USA