Celtics "ROLE" Their Way To Victory
Last night the Celtics beat the Los Angeles Lakers by a score of 107 to 96. It was their 10th win in a row and by no means pretty. Their was sloppy play all around and offense was hard to find from the usual suspects. Horford missed the game with a concussion and the rookie phenom, Jayson Tatum left the game early with an injured ankle (Let's pray he is okay). With all of these injuries, this meant it was Kyrie's night to takeover and show up rookie, Hollywood sensation, Lonzo Ball. That didn't exactly happen though. Tonight was a night for the role players and boy did they show out.
-Let's start out with The Big, Stupid, Ugly, Australian Ogre by the name of Aron Baynes.
By no means was Baynes ugly tonight. He played his best basketball by far last night for the Boston Celtics. He managed to score 21 points (tied for his career high) on 8/12 shooting. He also came up with 8 rebounds, 5 of them being offensive. FIVE OFFENSIVE REBOUNDS. When is the last time you have heard that from a Celtics player? Probably not since the days of an another Ogre by the name of Kendrick Perkins (we miss you KP43). Anyways, Aron continued to play phenomenal defense for Boston by being a huge presence in the paint with his ability to protect the rim effectively. All around, Baynes has been a huge steal for the Celtics on their MLE at around just 4 mil for the year. He is exactly what the Celtics needed and have been looking for  (you tried Amir Johnson, at least you tried). Baynes brings grit, toughness, and willingness to play team basketball. Perfect for the Celtics with a team filled with a good amount of scorers and finesse players. Thank you Ainge, for your uncanny ability to read talent.
-Along with Baynes, another foreign big man showed out. Let me say this as loud as I can. THEIS IS NICE. This guy looks like a praying mantis with his 6'9″ build and his wingspan as long as a pterodactyl's. I mean look at the dude. They definitely love seeing each other at family reunions.
He played great defense last night, notching 3 blocks with his big gangly arms, and added 2 steals. Along with that he managed to score 8 points and 5 rebounds, WITH 3 OF THEM BEING OF THE OFFENSIVE KIND. LOVE IT.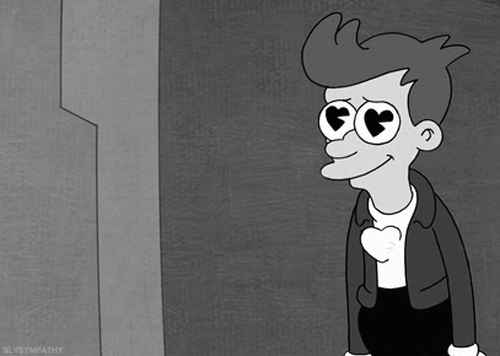 AND He's only 25, having played 7 years of pro ball in Germany. Pretty good off season signing for Ainge again.
-Another highly speculated move by the media (Boston, and National) was the trade swapping the beloved bulldog Avery Bradley to the Detroit Pistons for the 6'8″/6'9″ swingman Marcus Morris. With Tatum going out early and Horford being out, Morris saw plenty of action in his home debut for Boston. He scored 18 points on 7/15 shooting and showed off his ability to stretch the floor by knocking down 3, three pointers. Morris additionally showed off his defensive skill and his knack for being able to guard multiple positions which is huge in the modern day NBA, and a thing Brad Stevens absolutely loves. All in all, it was a solid night for Morris and he stepped up big when the stars weren't playing/scoring much.
-Talking about stars, let's talk about Kyrie. Irving had some nice highlight plays dribbling the ball last night but didn't exactly catch fire shooting the ball. He went 7/21 from the field and 0/7 from 3, to score 19. Not exactly ideal for a winning recipe. However, Kyrie has been very good this year other wise so I'm gonna give him a pass on this one and has become a leader on the Celtics, so for them to still be able to pull out this victory it was big for him and the team.
-One guard that has been getting a lot of hype from the fans, and myself personally is Terry Rozier. Last night we saw a lot of what I and a lot of Celtics fans call "Scary Terry".
Rozier was able to score 14 points along with 8 rebounds, thanks in part to his ridiculous athleticism and stupid long arms. In his 3rd year he is really progressing all around. His defense looks much better than the first two years and his jumper is starting to really look comfortable for him. If he can continue to play like this, that is a HUGE plus for the Celtics second unit.
-One of the not so bright spots for the young guys tonight was Jaylen Brown. He showed his ability to get to the rim still, and grab rebounds (11), but my god did his handle look awful. Along with that, his shot was not falling as he went 3/11 and 0/3 from three point range. Now I'm not gonna get to down on Jaylen as he has been playing fantastic this year and is really making leaps and bounds, but last night was just not a good night and a solid showcase as to why he really needs to work on his dribbling if he wants to reach his full potential as a player. If only their was someone on the team that could teach him how to dribble…
At the end of the day though, a win is a win. It wasn't that pretty but we are now up to 10 in the win column. Hopefully Tatum's injury isn't too serious and Horford can recover quickly from his apparent concussion. That's all I got for now. Bring in the dancing lobsters.