Backup QBs, Who is the best of the second best?
Backup Quarterbacks. The greatest job title in all of sports until QB1 gets hurt and you actually have to play. Now obviously I could go the nerd route here and rank the backups of all 32 NFL teams by talent and ability but that not what being a backup QB is about. You want your team to have a back up you can love not because of on field accomplishments but for the "It" factor they bring on the bench. Now without further adieu the worst to first backup QBs in the NFL:
32- Brock (The Brocketship) Osweiler: 
  From Payton's replacement to huge free agent signing in Houston just to have them pay the Browns to take him off their hands a year later and then sent back to Denver. Brock, not good.
31- Kellen Clemens: Lame.
30- Nick Foles: Great tackling dummy. Not so great quarterback.
29- Scott Tolzien: The son of Ginny and Mike Tolzien.
28- Jake Rudock: Backup for the Lions and runs a 4.88 sec. forty yard dash.
27- Joe Callahan: From NCAA Division 3 Wesley College, they say he had a D3 body but a D1 heart.
26- Chase Daniel: Coolest thing about him is that he is from Texas.
25- Landry Jones: with a name like that he should be from Texas.
24- Sean Mannion: Bleacher Report thinks he may be the next Kirk Cousins.
23- Austin Davis: The Seahawks signed him over Colin Kaepernick, was it because hes the most vanilla dude you've ever seen and Kaep stirs up controversy (not a great quality for a backup QB to have I might add but that's neither here nor there) or is he just a better QB? Like the question did Grizzly Adams have a beard? We may never know.
22- DeShone Kizer: Is it pronounced De-shawn or De-sh-own…serious question, idk.
21- Pat Mahomes Jr: Only a real beta NFL player gets robbed, Aaron Hernandez would never have let that happen to him.
20- Brian Hoyer: Yuck.
19- Kellen Moore: You cannot tell me you don't want this guy on your sideline.
18- Mike Glennon: Throwing technique like that no wonder he lost his job to a kid whose mom makes everyone refer to him as Mitchell instead of Mitch.
17- Kyle Slater: The Pride of Mount Pisgah Christian School.
16- Derek Anderson: The NFL's Best Golfer.
15- Ryan Mallet: Threw 69 career touchdowns in college. Nice.
14- Bryce Petty: RIP to Tom Petty, gone but never forgotten.
13- Matt Cassell: Think of all the mustache rides you could give with that thing. If that doesn't get you going I dont know what will.
12- EJ Manuel: The poor mans Jamarcus Russell.
11- Geno Smith: You want grit? Well here's a guy willing to fight a d-linemen over $100. Just be ready for him to miss a few games with a broken jaw.
10- Jimmy Garropollo: He may be number 2 on the depth chart but hes definitely number 1 on the hot chart. I dont care if youre a straight male or a lesbian, if you tell me he doesnt make you question youre sexuality, youre a bold faced liar.
9- Matt Moore: Concussions aren't real because if they were you'd never get back in the game after a hit like this. So thank you Matt Moore for busting that myth.  https://www.youtube.com/watch?v=hzP8M9Xg2bQ
8- Tom Savage: The name alone is enough for a roster spot.
7- Ryan (Fitzmagic) Fitzpatrick: Can anyone else say they've thrown 6 INTs in a game 3 times… I didnt think so.
6- Matt Schaub- The Human Pick Six. https://youtu.be/JZBDr0DOHu8
5- AJ McCarron- Married to Katherine Webb.
4-Chad Henne: Seriously though how is this guy still in the league?
3- Drew Stanton: An absolute Electricity factory on the bench.
2- Colt McCoy: Texas Forever.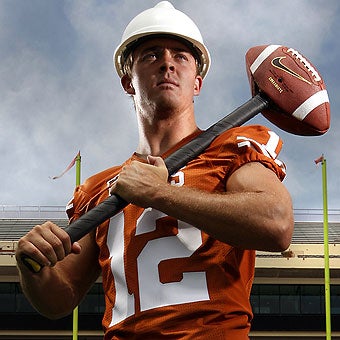 1B- Joe Freakin Webb: The Ultimate duel threat QB.
1A- Clipboard Jesus- Charlie Whitehurst: The greatest backup QB of all-time and there is no discussion. Doesn't matter if he is on a roster or not (which he isnt) he will always be the best backup in the league.